Cognac is one of the best known and most representative products of French luxury and lifestyle. It is in the heart of vineyards of Charentes that this elixir takes the time to touch perfection. Its secret? The quality of a terroir, numerous know-how from the vine to the bottle and time. The time which is necessary to obtain remarkable brandies for different types of degustation, discover its history…
A terroir, a climate, varieties

It all starts in the terroir or rather the terroirs which composed the appellation: Grande Champagne, Petite Champagne, Borderies, Fins Bois, Bons Bois, Bois Ordinaires. Each has its typicality, each will provide its olfactory and gustatory notes. Then, climatic conditions assure an ideal balance between rainfall, sunlight and regularity of temperatures. In brief, it is also oceanic influence that conditioned the quality of the crops.
Finally, varieties of vines selected and skilfully dosed at the right time will guarantee balance of flavours, delicatess of the colors and fragrance notes.
Precious know-how
Over the centuries, the vine had also colonized charentais hillsides of the Gironde estuary on the borders of the Saintonge. Through the seasons, winegrowers will take great care of these valuable plants. They developed numerous know-how that they like to share during visits open to all.
This welcome is almost an initiation when you enter the holy of holies: the distillery. It is during winter that the magic happens, the beautiful stills with their warm colours and bouncy shapes warm the atmosphere. Above all, it emanates fragrances that are both enchanting and deep. The distiller tells with force, details and passion all the steps of the double distillation in Charente. It changes the wine into brandy. In a quest for perfection, it leaves no room for chance or amateurism.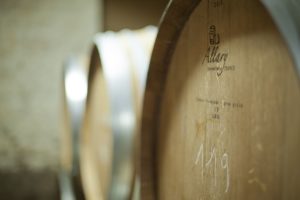 Then, comes the time of the aging in oak barrels. It leaves dark marks in the cellar: la part des anges (the angels' share), the amount of alcohol that escapes as the brandy improves. Finally, comes the assembly of numerous maturing brandies, vintages, different grape varieties to obtain the famous cognac.
According to the age of the cognac, it will be given different letters. They define its age from VS to XO. The way of testing will be adapted to capture the ubiquitous finesse in drinks that should be consumed in moderation.
To be noted that around the cognac, other numerous know-how are in the spotlight. Thus, the art of coopering and the creation of bottles whose appearance is often as remarkable as its content!
Know-how to discover!
Winegrowers welcome in their cellars to share their passion and know-how about cognac that they produce or provide to the most reputable trading houses.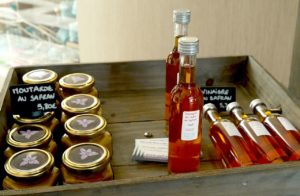 At Archiac, the Maison de la vigne (House of the vineyard) traces the chain of know-how and offers many bottles from local producers.
The BNIC (National Interprofessional Bureau of Cognac) officially represents the appellation. It offers numerous information on its website.
Thanks to the richness of the know-how, landscapes and the typicity of an outstanding product, a process has been underway since 2018 to register cognac as a UNESCO intangible heritage of humanity. (registered since 27 January 2021)
ALCOHOL ABUSE IS DANGEROUS FOR YOUR HEALTH. CONSUME IN MODERATION